This is a list of individuals and businesses who have generously donated products and financial support to our team.
If you are interested in becoming one of our sponsors, please visit our Donate page
Diamond Sponsors-
Corvallis School District – Website
Thank you so much CSD for generously helping us every single year. Your contribution is a real factor in our success. Thank you!
Platinum Sponsors- 
Thanks for being the helping hand for us this year LAM Research!
We appreciate your generosity and support Argosy!
Thank you so much! Your donation will come to great use!
Your incredible kindness is greatly appreciated FactoryWIZ!
HomeSmart Realty Group – Website – Facebook – LinkedIn
We really appreciate your generosity and willingness to sponsor us!

Gold Sponsors-
Thanks for helping CV Robotics, Tripwire!
Thank you for supporting us, we appreciate your donation!
Silver Sponsors-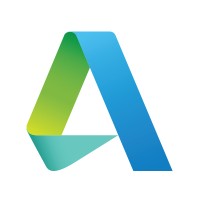 CV Robotics is grateful for your generous contribution.
Thanks you for sponsoring us, Tektronix!
We are grateful to have you as our sponsor!
Bronze Sponsors-
CV Robotics is thankful for your support.
Sponsor Tiers